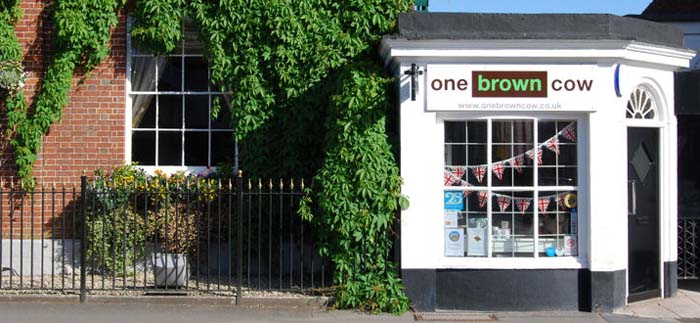 Visit our shop in Amesbury
Opening Hours

Monday: 9:30am - 5:00pm
Tuesday: 9:30am - 5:00pm
Wednesday: 9:30am - 5:00pm
Thursday: 9:30am - 5:00pm
Friday: 9:30am - 5:00pm
Saturday: 9:30am - 4:00pm
Sunday: closed

Bank Holidays closed
Please see our facebook page for our seasonal opening hours.
How to Find Us in Amesbury

Only a stones throw from Stonehenge, Amesbury is just a few minutes off the A303 if you're travelling down from London or up from the West Country or around 20 minutes from Salisbury via the A345.
Amesbury town centre is less than a minute drive off the A303 exiting at the A345 junction on the Countess roundabout. You will quickly come to a set of traffic lights with a Petrol Station on the left hand side, Amesbury High Street is the road to the right, but this is a, no entry, one way street, carry on past the traffic lights and either
[A] park in the car park on the right (entrance immediately after a pedestrian crossing). The car park is a council run pay and display car park. You can walk through to our shop in the High Street via a footpath near one of the two car park pay and display machines, this leads into the medical centre car park which you walk across to reach the High Street via the entrance to the medical centre car park. If you wish to explore Amesbury a little bit more the footpath by the other payment machine leads down in to Salisbury Street which also has shops along it. Alternatively walk back along the road towards the traffic lights and then turn down into the High Street.
[B]or there is 30 minutes free on street parking directly outside our shop. After passing through the traffic lights mentioned above, drive on until you reach the pair of mini-roundabouts just past the bus stops, on the second mini roundabout turn right into Salisbury Street and then at the end of this street, Lloyds Bank will be on your left, turn right into the High Street, we are about 250 yards up this street on the right, opposite Johnsons The Cleaners and right next door to Fairlawn House, the Trip Advisor top ranked B&B in Amesbury. That's their big window hiding under the vine and dwarfing our little shop in the picture above.
One Brown Cow, 40 High Street, AMESBURY, Wiltshire. SP4 7DL

Telephone: 01980 626420
Map
this page was last revised 22/03/2017